Two Inch Punch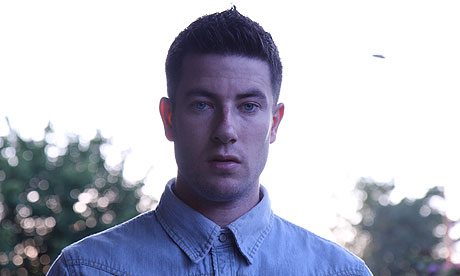 It's r 'n' b Jim, but not as we know it… London producer Two Inch Punch unlocked new sonic territory this summer with the interstellar future soul of Saturn: The Slow Jams EP. Surpassing the limitations of Blubstep and transcending simple categorisation altogether, these digitally deconstructed love songs impacted deeply. 2013 promises further cosmic exploration.
Songs For Walter
Literary, engaging, and with an ear for a tune, Laurie Hulme aka Songs For Walter is a singer-songwriter you should actually give a shit about. His debut release Meet Me At The Empire EP was a lo-fi treat and exemplified Laurie's ability to bring life, both past and present, into sharp focus. With the fantastic Red Deer Club behind him, expect Songs For Walter to inject yet more colour into the staid sepia of the genre in 2013.
FISTS
Nottingham band Fists make a glorious racket – think The Amps meets Jonathan Richman – and have done so for the last seven years. It's a massive relief then that they are finally committing their schizophrenic collage of lo-fi indie, rockabilly and grunge to wax. Recorded on a floating studio on the Thames, their debut promises to deliver big arse hooks, infectious melodies as well as a seven minute Malian-sounding folk psyche workout. It seems Fists continue to do what they want, when they want and that is something to be thankful for.
Get your mitts on Fists' previous releases over at the mighty Hello Thor
Jai Paul
In a world of near instant gratification, it's been a rare pleasure to be drip-fed Jai Paul's superlative fractured funk. In 2012, we were treated to the breathtaking Jasmine (Demo), sensual soul music elevated by Paul's trademark falsetto, and the gloriously undefined and choppy conundrum of Flip Out. Ending last year with a Big Boi collaboration, it seems that Paul is gathering momentum, building up to a defining release.